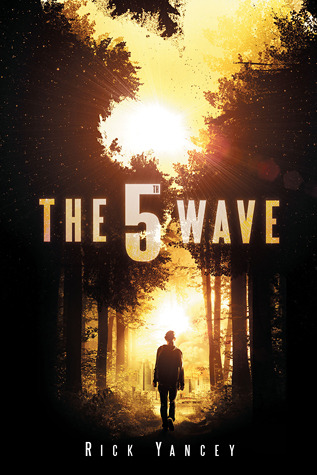 Author – Rick Yancey
Age – 13+
Broken into sections – told in several viewpoints which all come together near the end of the novel.
Aliens have invaded earth. Years before the action begins, aliens have been imbedded into humans – awaiting their awakening.
When the alien mother ship arrives, there are waves of destruction, including attack, a virus with no cure and billions of people dead. The 4th wave brings people who are not people any more – but what is the 5th wave?
Action packed with the movie due out 2016
(Aliens, Humanity, Dystopian, Action, Blended Family, Conflict, Courage, Violence, Family, Friendship, Several viewpoints, Heroine, Survival, Series)