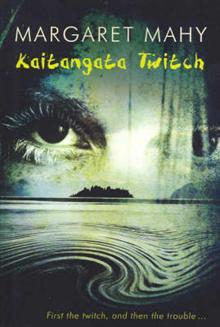 Author – Margaret Mahy
Age – 8+
Meredith loves the bay where she lives – especially the island called Kaitangata where she paddles to in her canoe.
But when a rich developer (who used to live in the area as a child) buys up lots of land including Kaitangata – the bay is under threat. Meredith's dad is determined to stop him, Meredith's sister Kate is just as determined to help and her little brother Rufus just enjoys the excitement of it all.
But Meredith is having dreams. Powerful dreams of the island and images of a little girl who went missing there 50 years before. What does it mean? And how can she help her family save the Bay?
(Legend, Maori, Property development, Dreams, Nightmare, Courage,Perseverance, NZ Author)