ER STR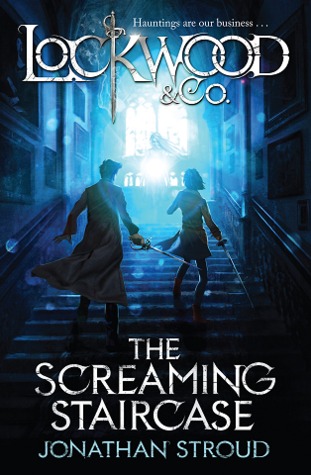 Author – Jonathon Stroud
Age – 9+
This is the 1st in a series.
50 years ago, an upsurge of spirits and ghosts took over the country, spurring new laws about curfews and lighting etc, to cope with it. Agencies to combat the problem also sprang up and Lockwood & Co is a very small version.
Lucy goes to work for Anthony Lockwood, a 17 yr old who owns his own house (parents passed away), and runs his own ghost/spirit killer business with assistant George.
They are on a job when things go wrong.
Full of ghouls, ghosts, and all things creepy, this is great for lovers of a mystery bound in scary stuff.
(Action, Fantasy, Ghost, Mystery, Series, Spirits)