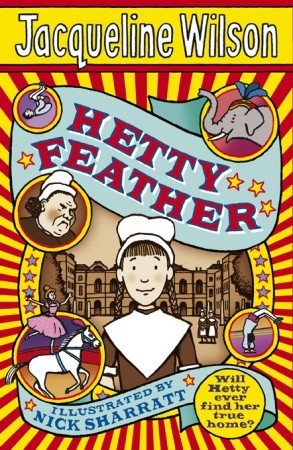 Author – Jacqueline Wilson
Age – 9+
Hetty Feather can remember nearly as far back as her birth. She shares her story with the reader of being left at The Foundling Hospital (an Orphanage) by her mother and then her first 5 years with her foster family.
She is bereft when taken back to the orphanage, just as her older foster brothers and sisters were before her when they turned 5. But her tough spirit and imaginative mind helps her cope through her years at the hospital amongst the other orphans. When she finally has the opportunity to run away, she takes it with wonderful results.
This is the 1st in a series.
(Historical, Orphanage, Orphan, Foster child, Hospital, Imagination)