TEEN SCA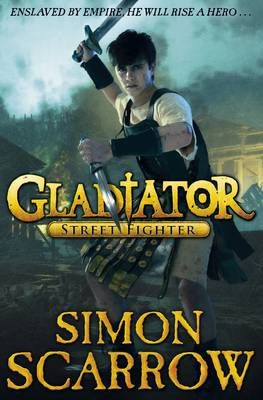 Author – Simon Scarrow
Age – 10+
The 2nd in the Gladiator series.
Marcus is now owned by Julius Caesar. Caesar is grateful to Marcus for saving his niece's life and he also sees the potential Gladiator in him. Marcus is now being trained to be Portia's bodyguard, but proves to be even more useful to Caesar as a spy in his political rival's gang headquarters.
Living in an adult's world of politics and murder, Marcus must keep alert. This helps him in his quest to find his mother.
(Spy, Julius Caesar, Romans, Action, Conflict, Courage, Historical, Series)