TEEN TUC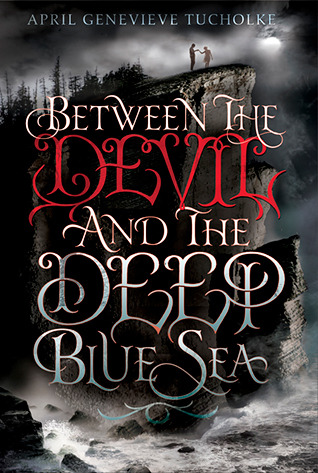 Author – April Genevieve Tucholke
Age – 14+
Violet and Luke live alone in a huge mansion on the edge of cliffs overlooking the ocean. The mansion was built by her grandparents when they were rich. Her grandparents were now gone and the money gone before that, leaving them with artist parents following their muse abroad and leaving them to their own devices.
When they are short of money for groceries, power and living, Violet rents out the guesthouse. Soon after, the mysterious River West arrives, with a wad of money, a nice smile and something that Violet cannot resist – but she can't pin him down to his past life or family.
Who is this mysterious boy and is he connected to the disappearance of a girl from the town?
This story starts off slow and atmospheric, but steadily builds to a gruesome finale. I was hooked early and will be keen to read the next in the series…
(Devil, Romance, Mystery, Good vs Evil, Siblings, Family)