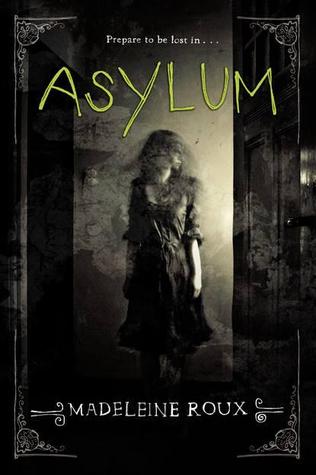 Author – Madeleine Roux
Age – 12+
This is the 1st in a series.
Dan is pleased to be attending a College Prep school in New Hampshire for the 5 weeks of summer break. The usual boarding facilities are being refurbished so the students are housed in the ex-asylum called Brookline. Dan usually doesn't make friends easily, but hopes this will be a chance to fix that. His roommate Felix is a little strange at first but then seems to come right. When Dan finds photos in his desk drawer as he unpacks, Felix tells Dan about the old warden's office which has many more photos like it.
Dan soon makes friends with Abby Valdez and Jordan, a loud, proud gay teenage boy who is actually supposed to be at a 'turn him straight' camp his parents sent him to. Dan, feeling awkward in their confident company, blurts out about the warden's office and they decide to investigate that night at midnight. What follows is an eerie mystery about the past inhabitants of the Asylym and their warden who was just as insane. What was done to the patients of Brookline in the hidden rooms deep underground, and who is sending Dan strange notes? Has he and his new friends' meddling disturbed something that should never be woken?
Interspersed with eerie photographs of scenes in book and photos that characters find. Adds an excellent extra dimension to the story.
(Horror, Friendship, Family, Courage, Eerie, Creepy, Photographs, School, Series)