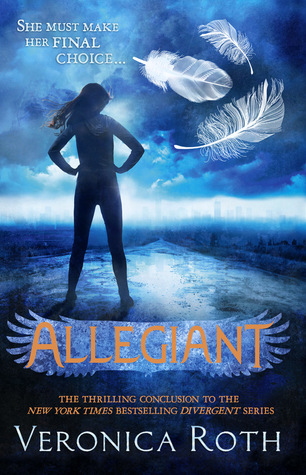 Author – Veronica Roth
Age – 12+
The final part of this trilogy.
Allegiant is told in two points of view – Tobias (Four) and Tris.
The truth has been exposed (In Insurgent) via a video of a woman called Edith Prior. Everyone in the city Tobias and Tris and their families grew up in are part of an experiment. They were from the outside – their memories wiped (reset). Edith says that human history was full of wars and they were put there to reproduce and produce Divergents to help humankind to fix itself.
Are they inside a fence. What is outside?
The third in the Divergent Trilogy, everything is revealed and not what you will expect. Will human prejudice prevail even in our future?
(Prejudice, Action, Blended Family, Courage, Conflict, Dystopian, Romance, Future, Experiment, Series)