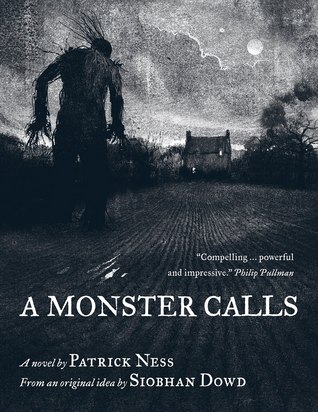 Author – Patrick Ness / Illustration Jim Kay
Age – 11+
Conor is thirteen and lives with his mum who is battling cancer. He is plagued by a nightmare every night – the same nightmare he tries to forget as soon as he wakes. But one night he wakes to someone calling his name. To his amazement the ancient yew tree that stands outside his house, comes to life as a huge tree like monster. The monster is surprised that Conor isn't afraid but warns him he soon will be.
'A Monster Calls' is a tale of a boy trying to ignore what is to come, what he has to face and what will be.
The text and the illustrations won the 2012 CILIP Carnegie Medal and the Kate Greenaway illustration Award. This is my favourite book. It makes me cry when I read it (every time).
(Conflict, Courage, Family, Illness, Grief, Loss, Award, Anger)