ER GRA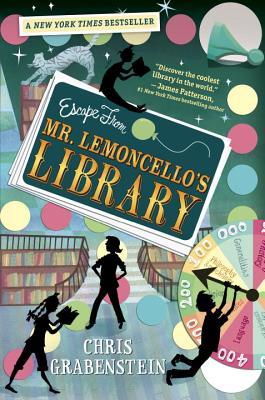 Author – Chris Grabenstein
Age – 8+
If you like puzzles and you like books – this is definitely the book for you. 12 yr old Kyle Keeley is keen to be one of the lucky ones to stay overnight in the brand new library that has just been finished. This isn't going to be just any library. This was a Lemoncello library. Kyle and his family are big fans and players of Lemoncello board games, in fact ANY game put out by this creative genius.
If only Kyle had listened when his teacher was telling them about the essay they had to write to go in the draw. But writing it late ended up being Kyle's ticket inside.
What they find is technology they've never seen, holograms and floating lifts, not to mention the delicious food and books to check out. But that's not all Mr Lemoncello has in store for them, and Kyle is ready for the challenge.
If you love puzzles, Willy Wonka and books, you'll enjoy all the book titles cleverly disguised throughout the story and the 'Bonus Stuff' at the back of this book.
(Books, Friendship, Challenge, School, Games, Puzzles, Library)