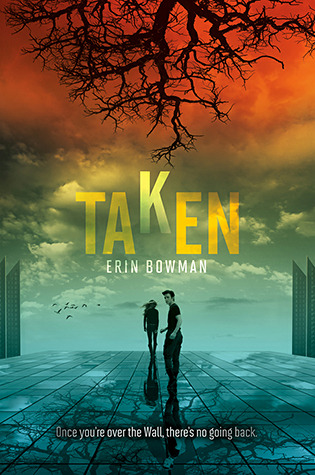 Author – Erin Bowman
Age – 14+
Taken is the first in a series of 3 books. Taken/Frozen/Forged and begins in a small community of Claysoot. There is no power or plumbing, or any technology. The community runs well with little conflict – except when a Heist is approaching. A Heist is what they call it when one of their young men disappears in a blinding flash on the eve of their 18th birthday. No-one openly questions this, but when Gray's older brother Blaine is taken, he wants to know why. His questions burn even more when he discovers half a letter addressed to his brother from their mum (who has since passed away), telling him something secret about Gray. What did the other half of the letter say?
Gray can't ignore his questions any longer and he and a friend (Emma) escape the community by scaling the wall that surrounds them. This is a huge risk as they both know what happens to people who try to leave….
Fans of the Hunger Games or Divergent series' will enjoy this one. Taken is written in the male voice of Gray, making it a nice change from a female main character.
This first book in the series left me wanting to read more.
(Action, Betrayal, Conflict, Courage, Family, Love, Secret, Revenge, Series)