TEEN – LEV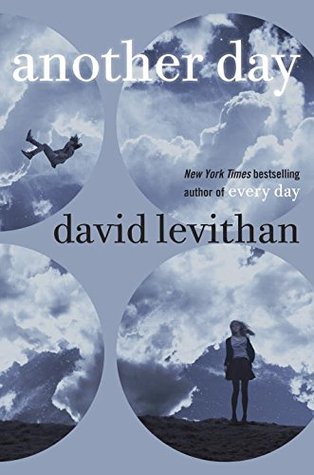 Author – David Levithan
Age – 16+
Another Day is in the viewpoint/voice of Rhiannon – the girl 'A' falls in love with in the New York best-seller Every Day.
I could say Another Day follows Every Day – but that would only be because it was published second. The amazing thing is that you can read either of these books first and the 2nd would follow beautifully.
Rhiannon is in complete bliss when she has a wonderful, romantic day at the beach with her boyfriend Justin. He's not in one of his moods, seems carefree, loving and relaxed and how Rhiannon has always wanted him to be.
But when he doesn't remember any details of it over the next few days, she wonders why.
Justin is a selfish guy, negative about most things and bored with everything. Rhiannon tip-toes around his moods, almost worshiping the ground he walks on, and not saying or doing anything that might upset him.
Rhiannon is needy and constantly making excuses to her friends about him, but also to herself. She loves him and he doesn't hit her or abuse her – so that's good right?
When Justin gets drunk at a party they go to (he told her that's the only reason he was going), Rhiannon dances with a guy called Nathan. He tells her he's her friend Steve's cousin and gay, so there's no problem dancing together. They get on really well and swap email addresses.
When she learns Nathan lied about being related to Steve, she wants to know why? They meet and Rhiannon's life changes forever.
Another Day is a story about love. Not just boy/girl love but boy/boy, boy/girl, girl/girl, love. It's a story about preconceptions we have of people and judgement of the outside before knowing what's on the inside – and even when we DO know what's on the inside.
(Love, Friendship, Sequel, Growing up, Secret)