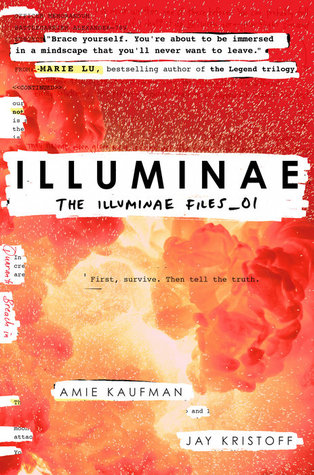 Authors – Amy Kaufman & Jay Kristoff
Age – 13+
This novel is entirely made up of military type transcripts of interviews, emails, surveillance footage summaries between all of the characters including AIDAN (The AI – Artificial Intelligence that runs the Battleship Alexander)
The year is 2575 and this story is set on the far-flung ice-covered speck at the edge of the universe called Kerenza. This settlement had sprung up illegally to mine Hermium.
Kady and Ezra have just had a huge argument causing a breakup after a year of being together. Suddenly Kerenza is attacked and there is panic on the colony.
Ezra and Kady are thrown together by chance as they scramble for the escape ships, then torn apart again when Ezra is injured.
Ezra is on the Alexander and Kady on the Hypatia. Kady is an expert hacker and they find each other through the separate ships' computer systems.
They slowly repair their relationship as their world falls apart around them. The computers are their link but also their worst enemy. And what is the virus on the Alexander?
This novel was stunning! Not only told in a different way, it drew me in until I couldn't turn the pages quick enough. Full of extras like ship schematics, computer screen images, and diagrams Illuminae puts the reader right inside the story.
Packed with incredible dialogue, gasps (from me), and blood-pumping action, I can't wait for the next book in this trilogy. Simply excellent!
(Science Fiction, Series, Love, Friendship, Action, Virus, Artificial Intelligence, Computers)