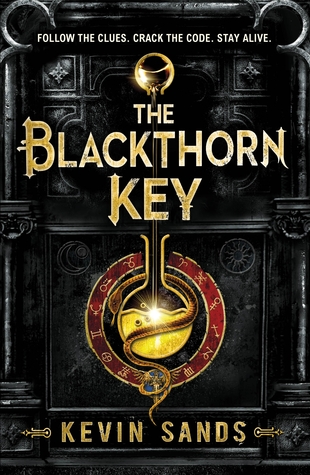 Author – Kevin Sands
Age – 11+ (Is in TEEN section due to gory scenes)
This is the first book in this series.
Follow the Clues. Crack the code. Stay alive.
This is what Christopher Rowe – apprentice to the Master Apothecary Benedict Blackthorn, has to do.
It's 1665 and someone is killing Apothecaries across the city of London. Are he and his master at risk?
Christopher is thrown into a swirl of mystery, murder, and betrayal and while on the run has to decipher codes, puzzles, and codes within codes, putting all he's learnt from his master into practice.
Whether it be gunpowder, an oil that melts anything it touches, or one that creates smoke for him to escape through, Christopher is a talented apprentice and adept at using the ingredients at hand to help him stay alive.
Along with his loyal best friend Tom, they endeavor to unravel the biggest clue of all, a message left for him by his master. But who can he trust? Why are Apothecaries being murdered, and who are the culprits? Is it the famed Cult of the Archangel, or is it simple rivalry and jealousy?
Christopher finally learns the truth, but not until after he nearly loses his life.
This is Kevin Sand's debut novel and the first in a new series. Although I've read many historical novels set in London for Tweens lately, the characters in this novel make this story stand out. Life in London is harsh, no matter whether you're from an orphanage like Christopher, or a big family like Tom's. The setting brought the story to life, with the rotting stench and lamp lit fog putting the reader among the action. The reader can decipher the clues along with Christopher with the keys written out throughout the story. I'll definitely read more in this series.
(Action, Victorian London, Apothecary, Murder, Mystery, Series, Historical, Codes, Puzzles)