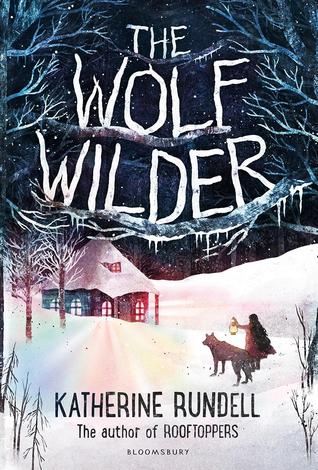 Author – Katherine Rundell
Illustrator – Gelrev Ongbico
Age – 7+
In wild Russia, wolf cubs are taken from their mothers to be raised in grand houses in the cities. A wolf in the house is said to bring good fortune, money and fame. Killing a wolf is the opposite, bringing terrible things to the family.
When house wolves shame themselves by biting, destroying belongings or going mad in captivity, the shamed wolves are taken to a wolf wilder. A wolf wilder teaches the wolf to be a wolf again, hunting, howling, running and being part of a pack.
Feodora and her mother Marina are wolf wilders. Feo's best friends are Black, White and Grey – three half wild wolves. Like them, she distrusts people, uses her senses in the forest to predict danger and she can even howl like a wolf.
One night 4 men burst into their cottage in the middle of the forest, demanding 100 roubles for an elk that a wolf has killed. This is the first time she meets General Rakov. But it will not be the last. Feo has to call upon all that her Mama has taught her about wolves and the forest around her, and with some help from human and wolf friends she has to save her mother, every wolf and even a whole city from the insanely evil wrath of Rakov.
This story is beautifully written by the author of multi award winning 'Rooftoppers'. The illustrations are gorgeous.
Some of my favourite parts of the writing…
'Wolves are the witches of the animal world'
Alexei looks like the 'offspring of a wargod and a sapling tree.'
'Running, if wolves are after you, is more optimistic than useful.'
'The cheer was so loud, it shook the clouds.'
(Animals, Wolf, Wolves, Courage)