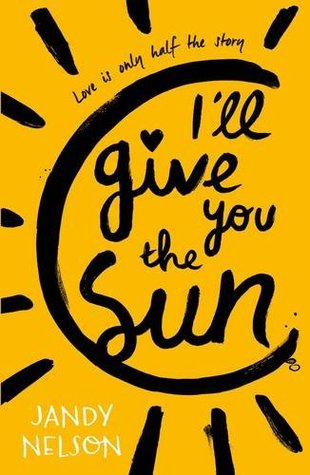 Author – Jandy Nelson
Age – 14+
Noah and Jude are twins and are very close. Jude is popular at school and at home, where Noah is the opposite. He feels his father's disappointment in him, not being strong, masculine, and sporty like him.
But Noah is a brilliant artist and constantly draws the world around him. He not only can draw anything, he sees and thinks things in possible portraits and drawings. As the twins grow older, a tragedy forces them apart. Both have to deal with new and destructive relationships and face truths about themselves – all the while dealing with their troubles without the other.
But it's art that brings them back together, making them face the tragedy that's train-wrecked their family. And with each other's help, find the love they needed to grow again.
It took 3 years for the author to write this novel, and after reading it I can understand why. She knows these characters inside and out, and it felt like I did when I had finished this novel. This is one of the best books I've read in a long time. Written beautifully, the story  constructed wonderfully, and with a beautiful ending after so much pain. 
(Gay, Twins, Siblings, Love, Art, Family, Friendship, Grief, Ghost, Truth)