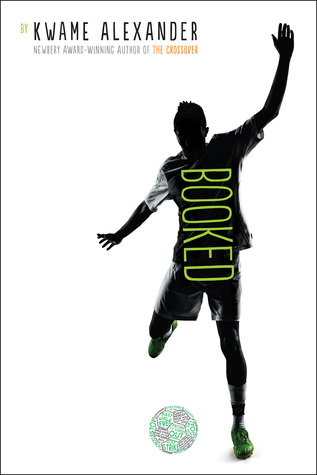 Author – Kwame Alexander
Age – 10+
Nick lives and breathes football/soccer. His best friend Coby is even more soccer mad. Nick's Dad is a linguistics professor and his mum an ex renowned horse trainer. Nick and his mum are close but Nick resents his dad's insistence on reading a dictionary he has written, made up of strange or complicate words. Dad believes an extended vocab will help him through school, uni and beyond. When Mum says she's going back to horse training but has to move to Kentucky for a while, Nick is devastated. How could they do this to him?
But with the help of his ex-rapper school librarian, his mates and the girl he likes at school, Nick comes to terms with the changes in his life – and despite his resistance, words and books have been a part of that journey. This is wonderfully done throughout the novel. Seamless.
The word play, beginning with the title, was fabulous in this book. Its humour, sports theme, and colourful and believable characters brought this verse novel to life.
The verses themselves were structured in all different ways which not only told the story but gave me lots of Wow moments at their cleverness.
With Nick only 12, this book can be read from 10+. I think teens will enjoy this too.
(Sport, Soccer, Football, Divorce, Growing up, Words, Books, Verse)