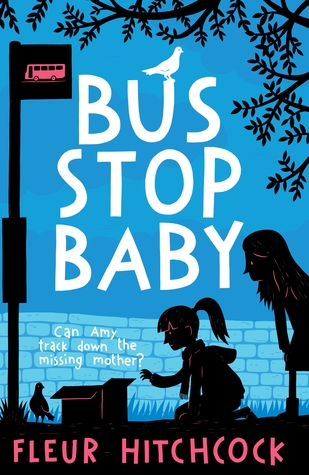 Author – Fleur Hitchcock
Age – 11+
Amy and Eden are on their way home one night when Amy hears a strange sound. She backtracks to find it and discovers a tiny day-old baby in a cardboard box in the bus stop. Shocked, she takes her home and shows her dad who calls the police. Who would desert their new born baby?
Thoughts of the baby fill Amy's head in the coming days as well as trying to figure out if her best friend Isobel stole her new purse from school.
In the meantime, Amy's grandmother (called Zelda by her granddaughters) has decided to tidy up all her old photos etc and create a bucket list, and she wants Amy to help her with it.
During their time together they discuss the baby Amy found and begin looking for the mother. They talk about why she might have left the baby – her reasons, her circumstances. Maybe she had no other choice?
With her anger at the mother of the abandoned baby, her confusion about her best friend and Zelda acting strangely, Amy has has a lot to deal with, but after a long ago secret is revealed, Amy comes to terms with issues about her own mother.
Great story for young teens.
(Abandonment, Foundling, Secret, School, Friendship)