Authors – Sarah Crossan / Brian Conaghan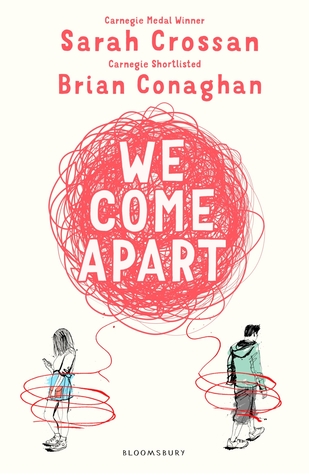 Age – 13+
Jess is tough, caring about nothing or no one – at least that's what she wants people to think. She resents authority, steals and bunks off school, thinking it doesn't matter. Jess believes her life with her abusive stepfather and punching-bag mum will never change for the better. It never does for people like her.
Nicu is from Romania. His family has moved to the UK to make enough money to 'pay' for a wife for him. This is a Romanian custom and he believes there is no way out of getting married young to someone he has never met. Despite constant racial abuse from fellow students and teachers alike, Nicu wants to learn English, do well and stay in the UK for a chance at a proper life. But his father rules with his fists.
Both are sent to community service for shoplifting, and this is where their story begins to entwine. At first Jess ignores the boy with the strange name. Nicu thinks Jess is pretty and ignores her initial negativity towards him. But he is kind and helpful and so different from the others on their 'punishment'. His broken english is endearing and she begins to try and teach him how to talk properly. An uncertain friendship builds as the tension builds in both Jess' and Nicu's homes. Can they escape their lives?
Written in a poem format, this story is succinct, powerful and compelling. The use of language in this format shows the changes in Nicu's speech with just the right word at just the right time. It portrays Jess' anger, frustration and ever-so-slow softening and letting down of her walls. Their characters are full, real and heartbreaking in the briefness of poem, with their feelings, speech and thoughts seamlessly interwoven. Two award winning authors = Fantastic!
(Immigrant, Romania, Abuse, Trust, Arranged marriage, Custom, Poem, Poetry)