Author – E Lockhart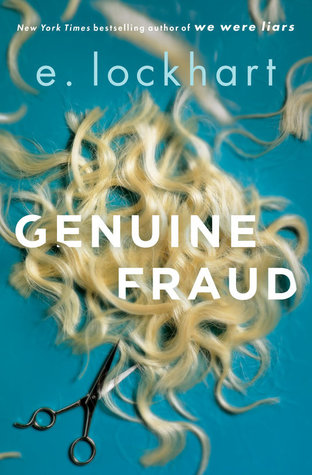 Age – 14+
This book is in effect written backwards. I loved the way this story was structured with the main character Jule living a charmed life of luxury, and then the further you read the more you learn, all the things she did, had to do, or was lucky enough to happen, to allow her this life. But things are unravelling and she is having to run faster to keep up with it all.
The more I read, the more intrigued I was. There were hints along the way that she wasn't supposed to be who or where she was, and I wanted to know how on earth she got there. The plot went back and forth and I had to keep track of the dates, but it just added to the enjoyment of the book as things were revealed, piece by piece, for the past year or so of Jules life to click together – but the finale could blow it all apart again!
She's no angel this girl, but I loved her character and that we found out what drove her to be the person she is now. We Were Liars by the same author is one of my favourite reads ever and Genuine Fraud is one to match it. I'd like to read it all over again….
(Thriller, Family, Privilege, Rich, Wealthy, Crime, Friendship, Deception, Secret)