Author – Aaron Topp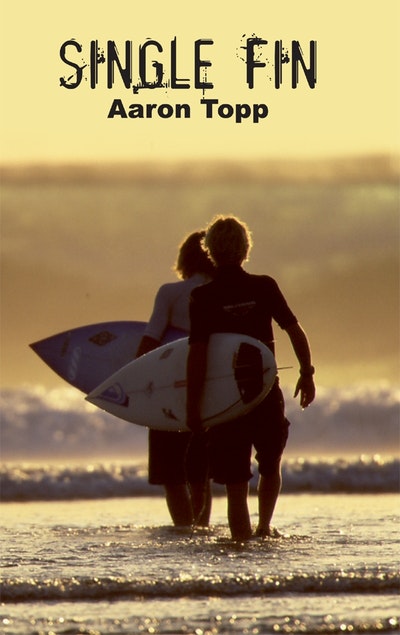 Age – 14+
Jamie Finland (or Fin for short), loves surfing, drinking, fighting and hanging out with his best mate Mike. But when Mike is killed in a car accident, Fin is devastated. He falls apart, seeing Mike everywhere and avoiding everyone. His surfboard gathers spiderwebs, he loses weight and moves in with Mike's boss (Bobby) on a farm – the hard work numbing him from the world and his loss.
When Bobby's nephew Jack comes to stay after being expelled from his Auckland school, Fin has something else to focus on. Especially when Jack's older sister is visiting. Jess needs someone to write a final uni paper on and won't take no for an answer. Fin's training starts in earnest, the most exercise he's ever done, and he notices a change in himself, inside and out.
Asked when he will ride the waves again, he can't think of anything worse. He knows the loss of Mike will be even more real and raw in the surf. But these new people who have become close to him are helping him heal. Could he face the ocean again? Can he find the answers he needs to get over his loss?
By an Award winning Hawkes Bay Author, Single Fin has been re-released onto shelves this year. Just like his recent novel Hucking Cody, this story is perfect for boys 14+. Its straight talking, down-to-earth kiwi bloke language and realistic characters, draw the reader in. Anyone who loves to surf will devour it. Loved it!
(Surfing, Mates, Friendship, Relationships, Loss, Grief, NZ Author, Award, Kiwi, Sport)