Author – Jay Jay Burridge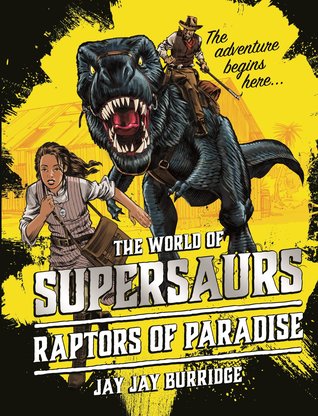 Illustrator – Chris West/Jay Jay Burridge
Age – 10 +
Beatrice Kingsley can't understand why her grandmother (nicknamed Bunty) has brought her halfway around the world to look at the Raptors of Aru. Sure they are said to be beautiful and elusive but it was such a long way to go. Along with them was Theodore, loyal to Bea and Bunty after being 'adopted' into the family many years before.
But there is another reason for them to visit the wild Islands of Aru, and Bunty isn't ready to tell Bea why just yet.
But this island has more secrets than they know, and as they enter the jungle with the help of a plucky nine year old porter and his father, they encounter many dangers. This island may have the most beautiful raptors, but it also hides very dangerous ones too. Not to mention the arrogant, vicious leader of the island, Christian Hayter, who isn't happy about strangers in 'his' jungle.
What they find is beyond their imagination, but worth fighting for. But first they have to survive!
This is the 1st in a series of 6 books – with two more out 2018. If you're after Dinosaurs, Courage, and Action, this story has bucket loads. Both Bea and Bunty are brave and determined, despite all Bunty's rules on behaving like a lady. Jam-packed with luscious B&W illustrations, this adventure is going to popular!
(Dinosaurs, Courage, Adventure, Jungle, Orphan, Grandmother)