Author – Cat Clarke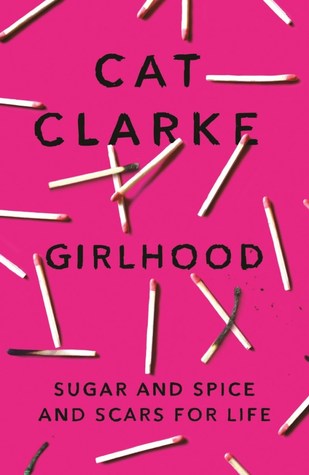 Age – 14+ (Strong language)
Harper is a twin, at least she was until her best friend/twin sister Jenna died. Harper blames herself and still feels the loss deeply, but life at Duncraggan (an exclusive remote boarding school for girls), has helped blunt the pain – particularly the friends she has made – Rowan, Lily and Ama.
They tease each other mercilessly, sneak out at night together, gossip, share their worries and fears, and are loyal to one another.
When a new girl arrives (Kirsty), they follow Duncraggan tradition, testing Kirsty's mettle and locking her alone in the dark. One act of kindness between them triggers a new friendship for Harper and Kirsty, but also weakens Harper's link with her best friends.
Harper can see it happening, but can't seem to stop it, until it becomes a case of life or death.
Girlhood is a fantastic narrative about the chaos, confusion, and minefield that girl friendships can quickly become. This is no sweet boarding school story. These girls speak just as girls speak in reality, swearing, joking, but also supporting one another. Harper has secrets that only her friends know, but Kirsty has secrets too, and they are only discovered when it's nearly too late to help.
(Boarding School, Friendship, Jealousy, Twin, Realism, Secrets, Loss, Grief)