Author – Katherine Paterson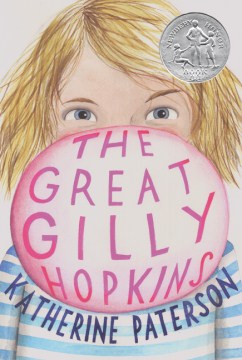 Age – 10+
Galadriel (Gilly for short), is a foster child who has sabotaged herself from one foster home to the next, especially since one particular foster family left her hurting. When she's placed in Maime Trotter's care, Gilly chooses to hate this new 'mother' just as much as the others in her past. There is a small shy boy also in Trotter's care, (William Ernest) who Gilly enjoys frightening.
As usual she has no friends at her new school, but has kudos for fighting six boys at once on her first day. One girl seeks her out, keen to be friends. But Gilly keeps this girl at arm's length, along with Trotter, her teacher Mrs Harris, and anyone else who offers her understanding or help. All Gilly wants is her real mother to come and get her. She left Gilly at three years old, and Gilly has wanted nothing more than that reunion ever since.
But this time, Gilly's usual sabotage tricks at home and school don't seem to be working. Trotter and Mrs Harris seem oblivious to them, so Gilly steps things up to achieve her usual success at bending people to her will. The results are heart breaking.
This is an American Classic first published in 1979. It has popped up on many must-read lists for the past 16 years, as I learned the craft of writing. The only thing I wish is that I read it earlier. It was refreshing to read something without any technology in it, being able to concentrate on the main character and her journey. It's still relevant today as Gilly could be any of our students or children dealing with the tough stuff in life.
Definite must-read.
(Foster kid, School, Blended Family, Family, Abandoned, Growing Up)