Author – Ally Carter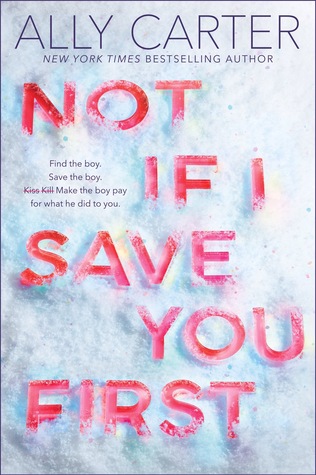 Age – 12+
Maddie and Logan were best friends. She is the daughter of the President's top security agent, and he is the President's son. But that friendship dies after a failed kidnapping and someone gets shot.
Now all Maddie has for Logan is anger. He never once replied to the weekly letters she sent him from Alaska where she now lives with her dad. How could he call her his best friend then cut her off like that?
Then suddenly after 6 years, he is in her house, taller, stronger and undeniably and infuriatingly more handsome. Maddie has become tough in her years in Alaska. And she will use all her strength to remain angry at him. Until his life is in danger. All her skills will be needed to help them escape their pursuers and survive in the wilderness.
Told in both viewpoints of Maddie and Logan, this is a thriller wrapped around a love story. It's not mushy though, full of action, twists and turns right until the end. Great read.
(Action, Romance, Alaska, Thriller, Trust)