Author – Tom Pollock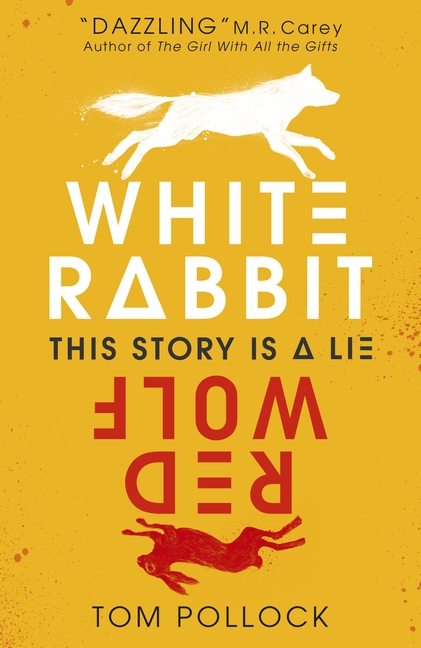 Age – 14+
Pete has terrible anxiety. He has mechanisms to help him deal with it, taught to him by his scientist mum. One of these is using maths, numbers, probability, etc to help determine the likelihood of something happening and find some level of calm.
But he's still anxious about an upcoming award ceremony recognising his mother's work. There will be so many people and just about anything triggers his crushing panic attacks.
Bel is Pete's twin sister – older 'but only by eight minutes' reminds Pete constantly. Bel is his comforter, protector and pusher of boundaries – trying to help him overcome normal everyday things that terrify him.
Just before their mother's ceremony, hell breaks loose. He is in the custody of armed, professionals, Bel is missing and their mum has been stabbed and is being raced to hospital – or is she?
This story is a lie – that's the premise – and the reason I was torn this way and that throughout the story. It tipped me forward and back, through time, thoughts and an endless stream of lies to the last page. Who is telling the truth? Who can Pete trust? Each betrayal shocked me as Pete discovered them. A densely packed read. A page turner from the very first page. Brilliant!
(Twins, Science, Maths, Fears, Anxiety, Panic attacks, Action, Betrayal, Trust, Lies)