Author – Dimity Powell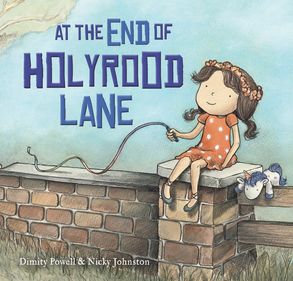 Illustrator – Nicky Johnston
Picture Book
Flick loves her home at the end of Holyrood Lane. She dances with butteflies, plays in the autumn leaves and soaks up the sunshine.
But sometimes a storm comes. Sometimes they aren't too bad, but sometimes she hides from them to feel safe. It's not until she decides to be brave and try something different that the storms seem to fade away.
A sensitive story about the 'storms' young children often face under domestic violence. Gorgeous.
(Domestic violence,  Fear, Family, Courage, Brave)