Author – Hugh Lofting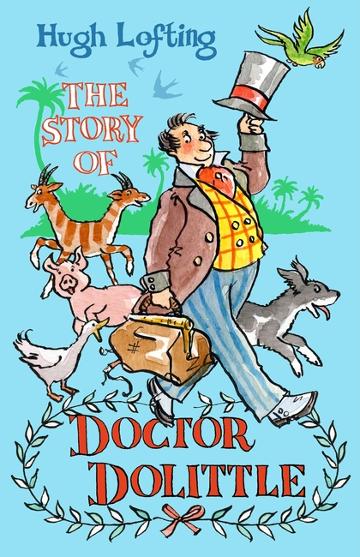 Age – 5+
Dr Dolittle lives in a little town with his sister and many animals. He is a popular doctor until his house is so over-run with his growing menagerie that people stop coming. When the money runs out, his sister leaves in a huff, and he has nothing to feed his animal friends, his wise parrot called Polynesia suggests he become an animal doctor instead.
Little did he know as he learnt all the animal languages, that he would be soon on an incredible adventure to Africa. His fame had spread that far and the monkeys were sick. With his animal friends along for the journey, they encounter pirates, an Africa king, incredible birds, a lost uncle and the strangest animal anyone has ever seen.
This wonderful classic intrigued me as a child and made me smile as an adult. Imaginative, fun, and with action aplenty, it would make a perfect read-aloud (day or night, just before lights out), or for a young reader. The language use is of the day (first published in 1920)  and peppered with rich vocabulary that will stretch young inquisitive minds. Re-released for 2018, young animal lovers will be thoroughly entertained.
(Classic, Animals, Fun, Action, Pirates, Africa)