Rainfall
Annie lives in a small town called Westport (west coast, Sth Island, NZ). Westport has endless rain,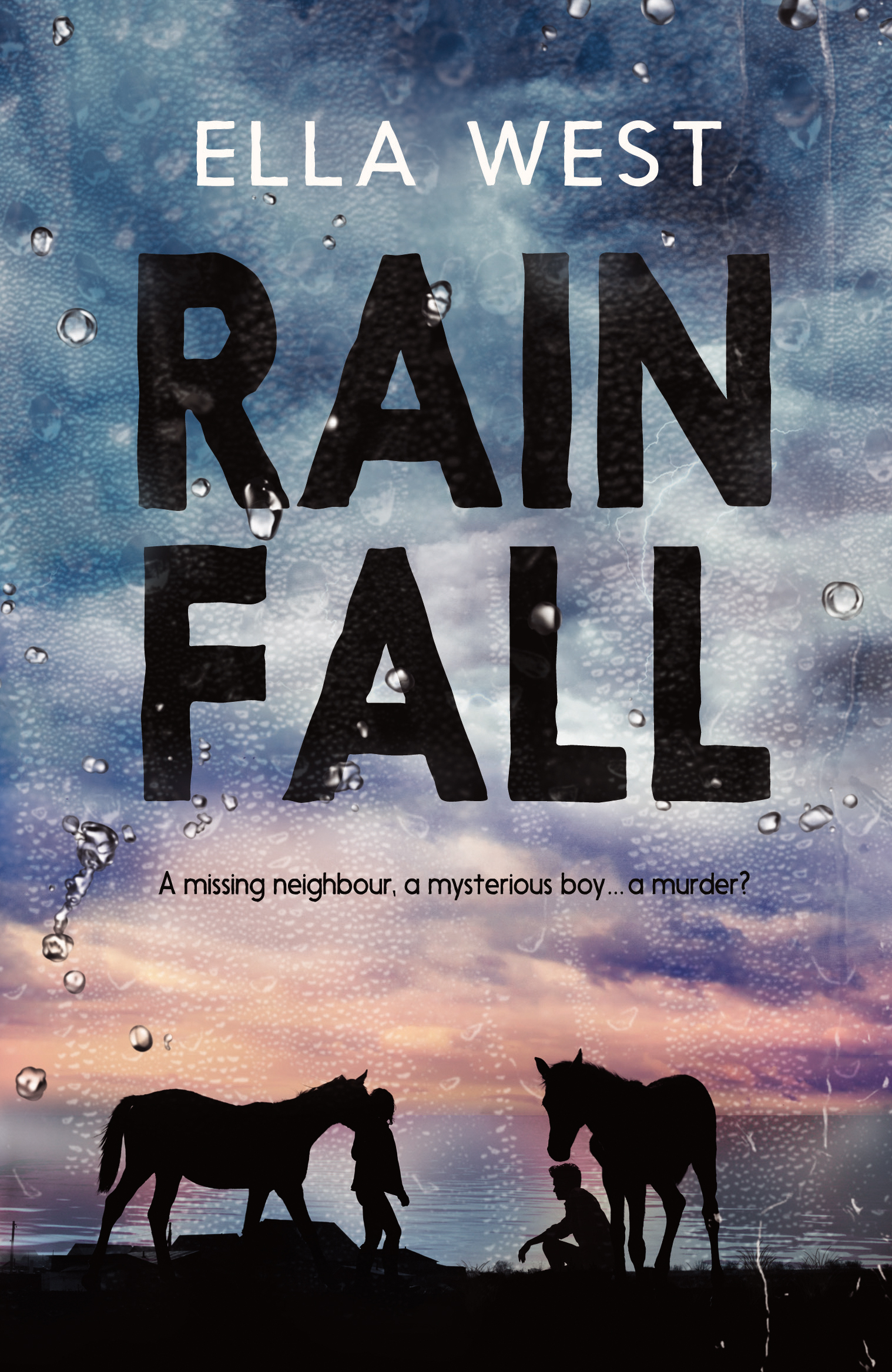 struggling coal mines and small town gossip. When Annie's neighbour's house is surrounded by armed defenders, it is the most exciting thing that's happened for a while.
Annie doesn't believe her neighbour Pete did any of the things they say he did. He's always been friendly and quiet. But he's gone missing and the longer he's gone, the more suspicious he looks.
A police detective from the city arrives from Christchurch for the case, and his son Jack has come with him. Jack loves horses as much as Annie, and they meet by chance on the beach in the rain. More horse rides on the deserted beach build something between them. But surely it's just for fun?
Annie's comfortable life is turning on its head. There's Jack and his smile, the local coalmine upsetting whole families by laying off staff, and Pete still on the run. Will things ever be back to normal?
I felt I was right there in Westport with the rain and the worries Annie and her family faced. I learnt about the dwindling coal mining industry and the upheaval it caused, and also a little about the mining disasters that have occurred there over the years. Rich with horse lore, animal lovers will enjoy this story. The mystery woven throughout the narrative will keep you guessing.
Author – Ella West
Age – 12+
(Coalmine, Mystery, Romance, Fugitive, West Coast, Horses, Murder)