Author – Eirlys Hunter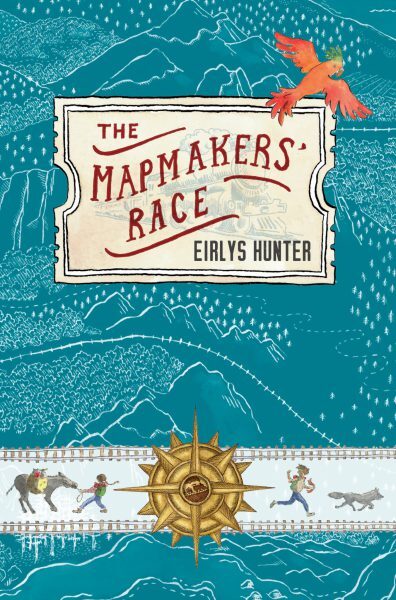 Age – 8+
Sal and her twin siblings Joe and Francie, and little brother Humphrey are about to embark on the biggest adventure of their lives. They have been on map making adventures before with their Ma and Pa, but this time they are on their own.
Pa is missing and Ma has been accidentally left behind. With huge prizes up for grabs they decide to go ahead with the plan of entering a Mapmaker's Race across valleys, mountains, ridges, and raging rivers – without their parents. A new railroad is to be built and the best route will win.
The stakes are high for their family, as their money has rapidly been running out. With a new friend along for the journey they are up against adult teams, some of which who will do anything to win.
First they must learn to do all the things Ma used to do. If they are going to reach their destination in the required 28 days, or even just survive, they must remember all that they have been taught and learn to work together as a team.
With their individual skills – Sal is a mathematician, Joe is great at plotting their way, and Francie has a other-worldly gift of seeing the landscape from high above them, and map-drawing prowess. Nearly-5-year-old Humphrey adds humour to their days.
Bears, wolves, mechanical horses, cowboys and constant challenges are thrown at the young group with a nail-biting finish.
The Mapmaker's Race is a traditional adventure story with lots of action, family squabbles and sharing of stories. B & W illustrations are sprinkled throughout and Francie's maps show their progress to the reader along their travels. Set in the time of early steam trains and traction engines but with a touch of magic and wonder.
(Maps, Adventure, Family, Race, Wilderness, Railway, Animals, Courage, Journey)