Author – Sarah Crossan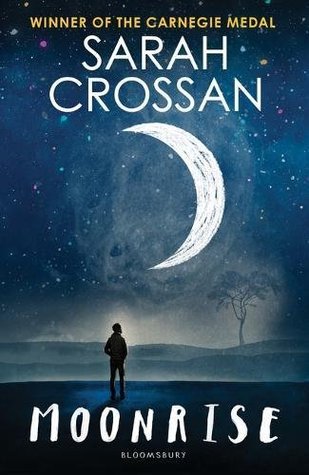 Age – 13+
Joe Moon has always looked up to his big brother Ed. He was there for him when their alcoholic mother wasn't, attending parent interviews, walking him to school or just taking him out for some fun.
But Joe hasn't seen Ed for ten years. And now Ed's on Death Row, he needs Joe. His mother long gone, and his aunt pretending Ed doesn't exist, Joe goes to the small town and the prison that holds his brother.
This is Joe's story of getting to know his brother again, asking him the questions he needs to ask, hoping when there is no hope left, for a stay of execution. Along the way he meets someone unexpected. Someone who shouldn't be there for him, but helps him deal with what is to come.
Stunning. The poetry format gives you all you need and no more to feel the character's heartbreak, confusion, anger, and even happiness as he remembers pieces of his childhood.
A tale of love and forgiveness – for everything and anything, and hope for one more month, one week, one hour, one minute….
(Family, Love, Growing up, Execution, Prison, Hope, Relationships, Award winning author)