Author – Jessie Burton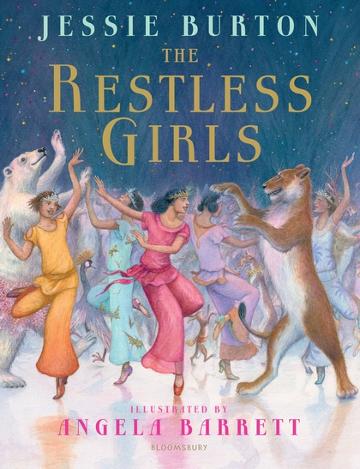 Illustrator – Angela Barrett
Age – 10+
There once were twelve princesses, loved by their parents and all who knew them. Their mother was an adventurous queen, loving driving her race car every chance she could. She encouraged her daughters to be free thinkers and to pursue their dreams.
When tragedy occurs, the grieving king can think of nothing but protecting his daughters – even if it costs them their true desires.
Frida the eldest princess, hates seeing her sisters so unhappy. She tries to find a way to lift their spirits, not realising a huge portrait of their mother holds the answers. Finally there is light in their lives again, with peacocks, lionesses, music and dance – until the king discovers something. Dozens and dozens of worn out shoes.
The puzzle infuriates the king already going mad with grief, and he makes two terrible decisions. How will the princesses live with his decree? It's only the free and determined spirit their mother nurtured within them that helps decide their fates.
A retelling of the Grimms Brothers fairytale – The 12 Dancing Princesses, with a modern, feminist spin to it. A wonderfully magical tale which is much more satisfying to today's readers, young and old.
(Fairytale, Magic, Dancing, Trickery, Feminist, Strong-minded, Strong willed, Siblings, Love, Family)